Adult baseball has a lot going on in January
Most of the country is facing snow, freezing temperatures or wet weather. When you think of January, it's likely baseball isn't the first thing that comes to mind. It's a warm weather game. But that doesn't mean there isn't a lot going on in adult baseball this month.
There are a handful of tournaments scheduled for January. Leagues and teams are starting to plan for the coming season. It's also time to start ramping up your training for the coming year.
So here's a look at what's going on in the adult baseball world in the coming weeks, and things you should be doing to have a great baseball season.
adult baseball tournaments
You might be surprised, but January is a busy month for adult baseball tournaments. Many national organizations use this month to start off the tourney season. Players get a chance to shake off the rust, while cold weather residents get a great excuse to travel to warmer weather. And teams get a chance to tryout new players to build their clubs for the bigger tourneys later in the year.
Here's a look at the tournaments happening this month.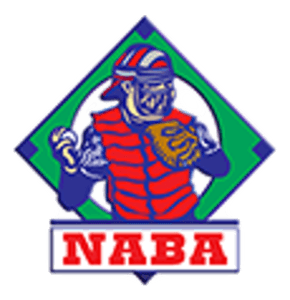 NABA kicks off their tournament season with the California Kickoff. This tournament gets started on January 14 and goes through the Martin Luther King Jr. weekend.
The Kickoff has multiple age divisions playing games throughout Los Angeles and Orange counties. If you're lucky, you'll get the chance to play at Great Park in Irvine, where they feature a beautiful stadium and back fields that rival the spring training fields of Arizona and Florida. Other fields used in the tourney include high school fields and public baseball parks.
While the initial deposit deadline has passed, teams interested in playing can still contact NABA to try to enter the tournament. The organization will take teams on a first come, first serve basis to fill up age divisions.
If you are on your own but still want to play, you can sign up on the player pool and teams can recruit you, if they are in need of players.
The California Kickoff starts on Saturday, January 14 and runs through the Championship games on Monday, January 16.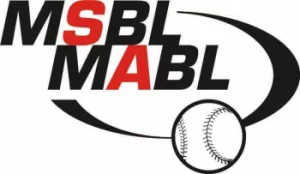 MSBL starts their tournament season the same weekend as NABA. Out in the desert of southern California, the MSBL Desert Classic begins on January 14. All games are played in Palm Springs and the surrounding area.
There are multiple age divisions. Some, like the 35+ and 45+ divisions have enough teams to have smaller divisions within each age bracket.
The divisions are already locked in for the tournament. But if you are an individual interested in playing, their player pool is still open and there is a chance you could get picked up by a team in search of players.
The Desert Classic starts Saturday, January 14 and runs through Monday, January 16.
Over on the opposite coast, the 27th annual Bob Wagner's Wooden Bat Classic is coming back to Ft. Myers. The Classic is a week long, starting January 22 and finishing January 28. It's hosted at the Terry Park Complex. Teams are guaranteed at least 7 games over that week.
The Wooden Bat Classic is open to players over 30 years old. Unlike other organizations, the Classic doesn't divide teams by age minimums for the whole team. Instead, each team is required to have a set number of players from each age bracket on their roster. It's an interesting twist on divisions that creates a unique experience for participants. Maybe that's why they have a high number of returning participants each year.
The Bob Wagner's Wooden Bat Classic goes from Sunday, January 22 to Saturday, January 28.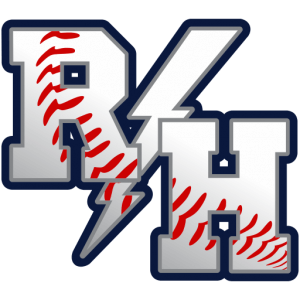 The Roy Hobbs Sunshine Classic just barely slips in on the list for January. But since its first division kicks off on January 29, it just made it in.
The Sunshine Classic is an invitation only tournament. Affiliated teams in good standing are invited to join in the fun. However, individuals can register as free agents to get picked up on a team or placed on a "Free Agent" team.
The tournament has features that can make others envious. Players enjoy full locker room privileges and hot lunch is served daily for all participants. Teams are guaranteed 6 games.
Unlike other tourneys on this list, the Sunshine Classic doesn't just run for one week or weekend. Each division has their 4 day bracket of play. With so many divisions, this has the Classic running from the last week of January til the middle of March.
The Sunshine Classic slides into Ft. Myers Florida on January 29, as the Family ties division kicks off the tournament.
plan for other tournaments this year
It can be hard to plan for trips on short notice. Tournaments take a lot of planning, especially if you are bringing a whole team with you. But there are dozens more tourneys happening this year. Many are coming up in February and March. Get a lead off on planning for them by checking out the other adult baseball tournaments in 2023.
leagues are gearing up for 2023
It won't be long before adult baseball leagues start gearing up to hit the ground running. But for leagues to be ready for opening day, the planning has to start well before the first pitch of the season. A lot goes into a successful league season and the process has to start early.
teams
In January, many leagues across the country are beginning to reach out for 2023. They are accepting teams and are meeting to determine the outlook for the upcoming season. I'm seeing a lot of social media posts from leagues calling for their teams to start getting in touch for the coming season.
If you are a member team in a league, it's a good idea to get in touch with your league representatives to find out the game plan for this season. A lot of leagues have deadlines for teams to express interest. Those deadlines may or may not be in January, but no one wants to be caught off guard. Get in contact with your league.
managers
For managers, it's a good time to get the pulse of your team. Check in with your existing players to find out if they plan on coming back. See where your team stands so you can see where to concentrate your recruiting. If you haven't already, start scheduling practices to get your team up to game speed before it's time to take the field.
players
For players, reach out to your managers to find out the plan for the season.
If you don't have a team and want to find one, contact your local league to see what you need to do to get picked up. Leagues are independent, so they get to set their process for placing new players. Some require tryouts. Others hold drafts. My local league helps place new players on teams in need while also allowing teams to do their own recruiting. Whatever the process, now's the time to get going on finding your new team. Take a minute to find out how to make joining a league go smoothly.
If you are sure if there's a league near you, search for adult baseball leagues near you.
Transition out of the offseason
We've had the turkey, holiday parties and rang in the new year. Hopefully, the offseason has been good to you.
If you are planning to play in a January tournament or are one of the lucky ones to live in a place with year round baseball, you've probably already been active in training.
But if you have been taking time off since the end of last season, it might be time to start ramping up your activity. Think about getting out and throwing the ball around. Hit the batting cages. Get the extra sessions in at the gym. Organize practices with teammates and get started.
When the season arrives, you want to be at your best. Every game counts, even the early ones. Get ahead by being in mid season form on opening day.
Another reason to transition out of the offseason is injuries are most commonly due to a lack of conditioning. The best injury prevention is building up your body to handle the stresses of throwing, running and swinging the bat.
If you haven't started already, use January as the beginning of your 2023 adult baseball season.
Make January the start of a great adult baseball season
There's a lot going on this month. Tournaments are about to be played, and leagues are preparing for the year. Teams are recruiting players, and players around the country are preparing for spring training to start.
It may not seem like it, but this is a baseball month. So, what are you doing in January?