Baseball is the game we learn to love as kids
But there's no reason we have to stop playing just because our younger days are passing us by. Baseball is a game for all ages. Whether we are 7, 37 or 77 years old, there are others that share our passion for the greatest game on earth. Adult Baseball Central is here to help you keep taking the field. Our mission is to help those that want to play adult baseball to find leagues, tournaments and other playing opportunities while working to give you inspiration and the tools that will keep you motivated to continue pursuing that next at bat.
We love baseball and want to make it easy for you to get out there to play the game. Looking for a league in California, Arizona or Florida? Well, you have a lot to choose from. But what about places like Idaho, South Dakota or Oklahoma? There are leagues there too.
If you are looking for an opportunity for your team to play in a tournament in 2023, you came to the right spot. Even if you are riding solo you are in luck. Most tourneys have player pools you can sign up for to get picked up as a free agent. There are numerous tourneys to choose from. You just have to pick the ones you want to sign up for.

When Josh Nichols came back from the MSBL World Series in 2020, he started the BTOP Facebook page as a way for him and others like him to create and share videos and posts about training to help those getting back into the game. Two years later, along with an Instagram page and YouTube channel, BTOP has grown into a committed network of adult baseball players networking, sharing playing experiences, and yes, exchanging training tips.
UPCOMING adult baseball TOURNAMENTS

msbl
Beat the Heat–Irvine, CA
September 1-4, 2023
Pheonix World Series–Phoenix, AZ
October 16- November 4, 2023
Fall Classic–West Palm Beach, FL
November 4-18, 2023

naba
Father's Day–Las Vegas, NV
June 17-18, 2023
Nor Cal Firecracker–San Jose, CA
So Cal Firecracker–LA/Orange Counties
Hall of Fame–Cooperstown, NY
Mile High Classic–Denver, CO
July 1-3, 2023

roy hobbs
Sea Otter Baseball Festival–Monterey, CA
July 2-4, 2023
Roy Hobbs World Series–Ft Myers, FL
October 14- November 11, 2023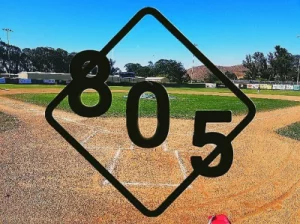 805 Bats specializes in crafting custom handturned wood bats. All bats are made to order using premium ash, maple or birch billets.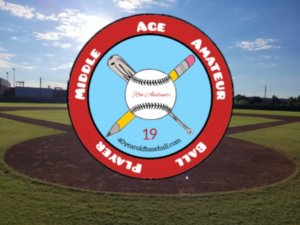 The Middle Age Amateur Ball Player
The Middle Age Amateur Ball Player is a blog site focused on Adult Baseball. Covering subjects like training, player experiences, the science behind hitting and more.